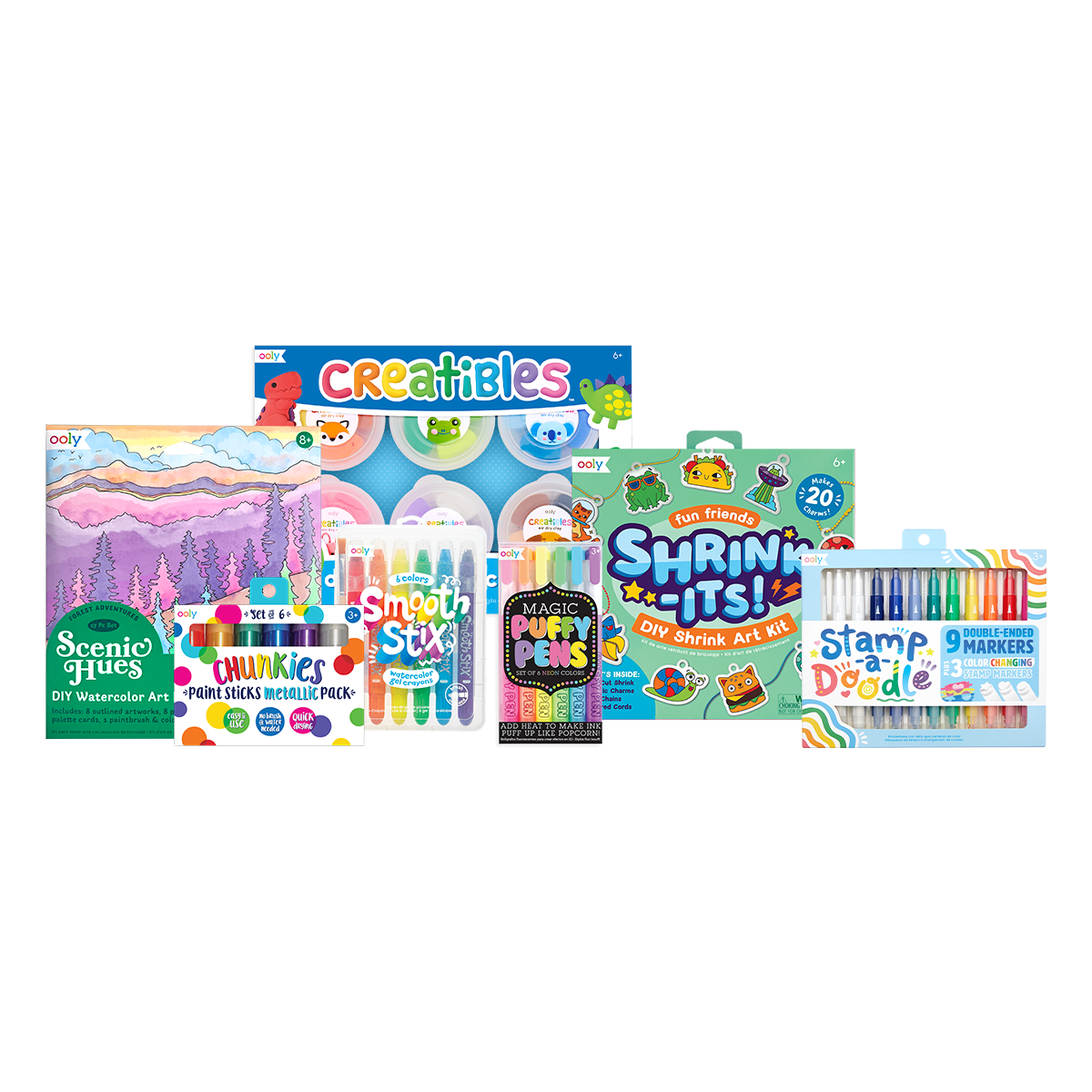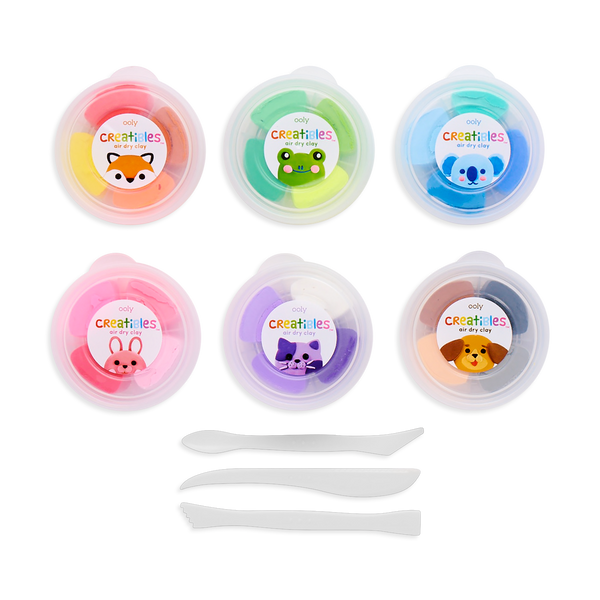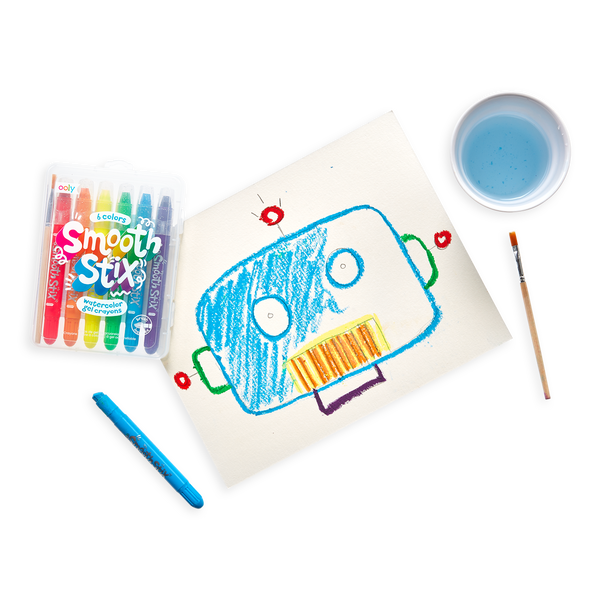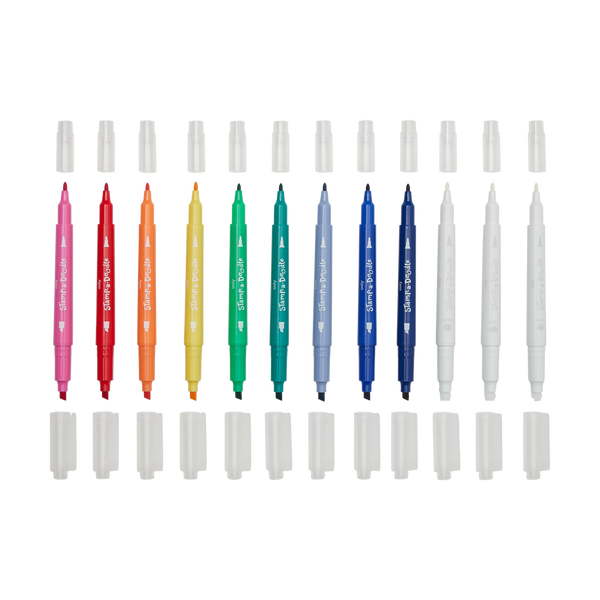 Create Together Bonus Box
---
Come together to create crafts…and savings!

There are no two greater joys in life than the joy of creating and the joy of saving. With OOLY's Create Together Bonus Box, you get to experience both! Bundle and save on OOLY's carefully curated art supplies that are perfect for kids and for bringing people together. With a value of over $93, kids will love to sit and paint with peers, sculpt with school buddies, and craft some fun with family, all while you save over 25%. Experience the happiness of making, the treasure of togetherness, and the delight of a good deal with this awesome Create Together Bonus Box.

Bring on the sparkle with Chunkies Metallic Paint Sticks in a travel-friendly pack of 6! These lustrous metallic paint sticks are easy to hold and come in 6 satiny metallic quick drying colors.

Turn a ho-hum afternoon into a good time with this Fun Friends Shrink-its! shrink art kit! It includes 20 quirky charms, three differently colored cords, and five differently colored ball chains.

Mold and create whatever you can imagine with Creatibles Air Dry Clay Kit. This art kit contains pliable clay in 12 hues with 3 shaping tools that'll set you on your way.

There's so much in the forest to be inspired by, which is what makes this Forest Adventure Scenic Hues watercolor art kit so appealing to budding artists. This set includes 8 watercolor postcards and palettes, a brush, and a color guide.

What is smooth and colorful? OOLY's Smooth Stix watercolor gel crayons are! Let the colors glide with easy strokes and use the included brush and water to add incredible watercolor effects.

Enjoy magical art like you've never experienced before. Magic Puffy Pens are a very special set of pens that puff up when you apply heat.

This Stamp-A-Doodle double-ended marker set is jam-packed with everything you need to make your mark! Each marker features a chisel tip on one end and a point tip on the other.

Chunkies Paint Sticks - Metallic - Set of 6
Shrink-its! DIY Shrink Art Kit - Fun Friends
Creatibles D.I.Y. Air Dry Clay Kit - Set of 24 Colors
Scenic Hues DIY Watercolor Art Kit - Forest Adventure
Smooth Stix Watercolor Gel Crayons - Set of 6
Magic Puffy Pens
Stamp-A-Doodle Double-Ended Markers - Set of 12

*Holiday Bonus Boxes: Offer ends 12/22/23 at 11:59pm PST. Only valid while supplies last. If a product is no longer available, OOLY reserves the right to substitute product(s) of the same or lesser value. Offer subject to change or termination without notice. 
Shipping

We offer FREE ground shipping for orders $49+ in the Contiguous United States. Shipping for orders under $49 is calculated at checkout (generally less than $10).

Standard shipping orders typically deliver in 2-6 business days. For more shipping information, visit the Shipping & Returns page.

Returns

OOLY gladly accepts returns for a full refund within 30 days of purchase. Items must be returned in the original package in unused condition.

Customers are responsible for return shipping costs. For more shipping information, visit the Shipping & Returns page.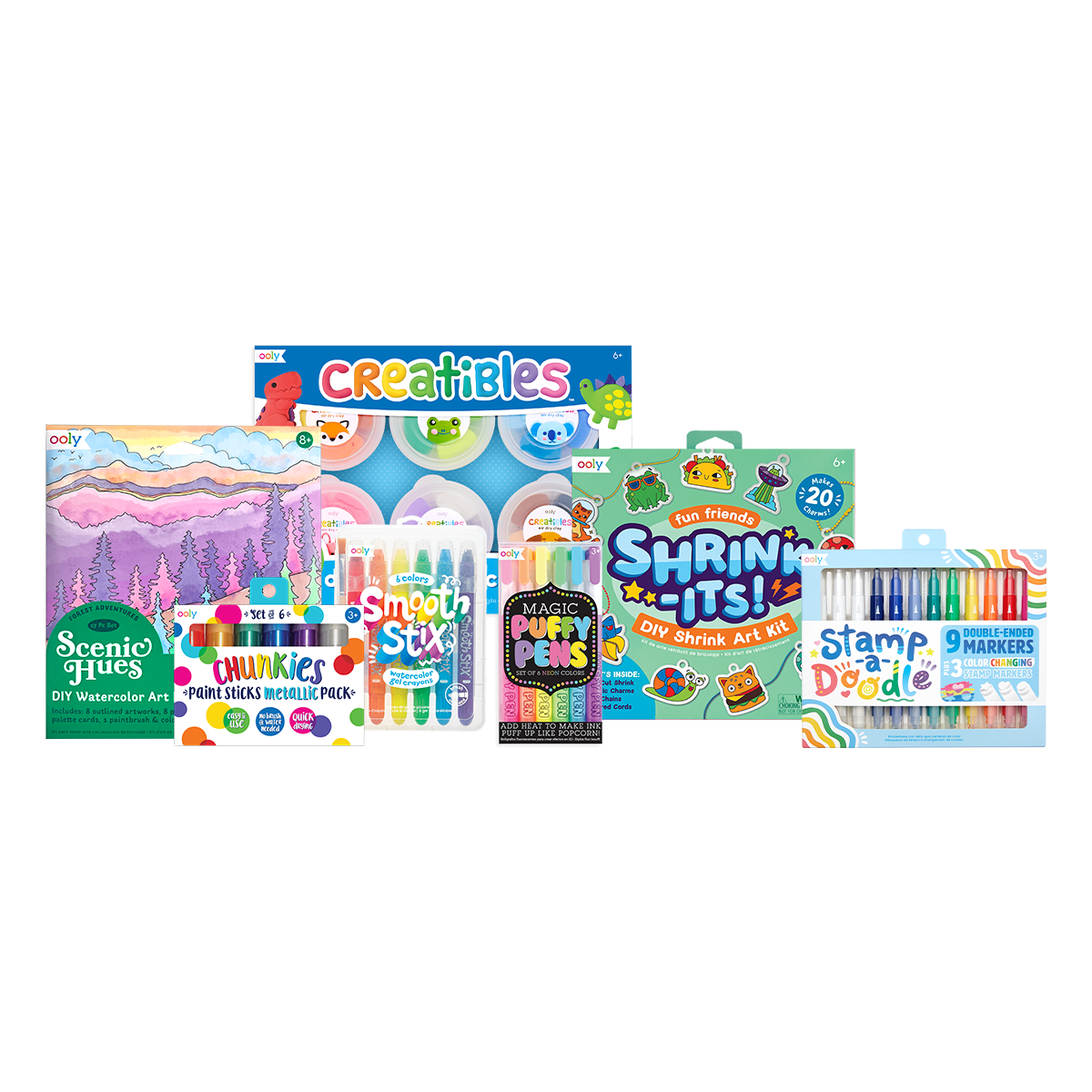 This product has no reviews yet.
This product has no reviews yet.