Filters
Sold out
Save 25%
Save 25%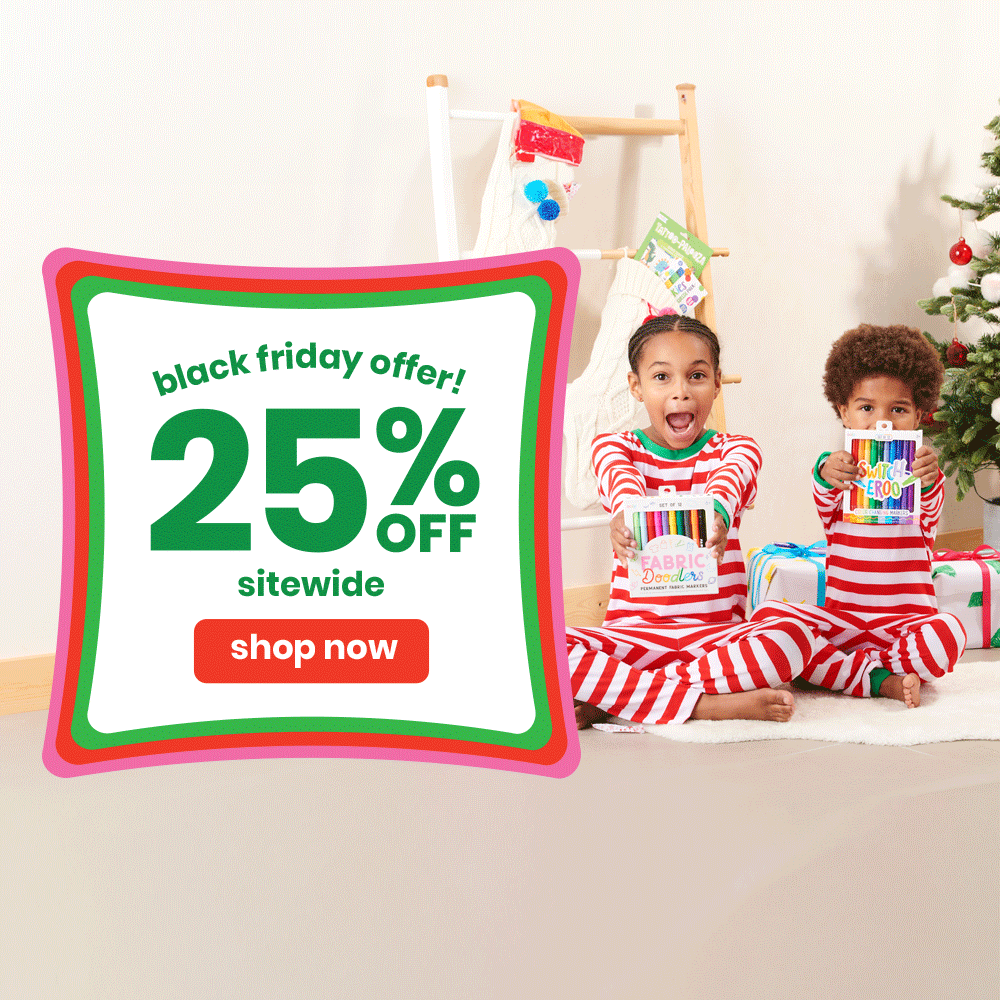 Save 25%
Save 25%
Save 25%
Save 25%
bestseller
scented
Save 25%
Save 25%
Save 25%
Save 25%
Save 25%
Save 25%
Save 25%
Sold out
Save 25%
Art Supplies for Young Crafters and Creators
Sized just right for little hands and big personalities, these art supplies will give your little one or a little one you love countless ways to put their big imaginations to use. From large bold colored markers, easy grip crayons, and easy to handle doodling sets - just put any of these supplies in front of your child and watch them go to fun-filled work.
Scented Doodlers Kids Coloring or Color On Black Coloring Gift sets are a great choice for car rides, airplane trips, or just creating at home. Both sets come with easy to handle markers or pastels filled with fun color and a reusable container, and a sketchbook that keeps all the masterpieces in one place.
Left Right crayons fit in either hand, which is great for wee ones. And Mumbo Jumbo markers and Chunkies Paint Sticks are big enough for an easy grip in little hands.