Filters
Sold out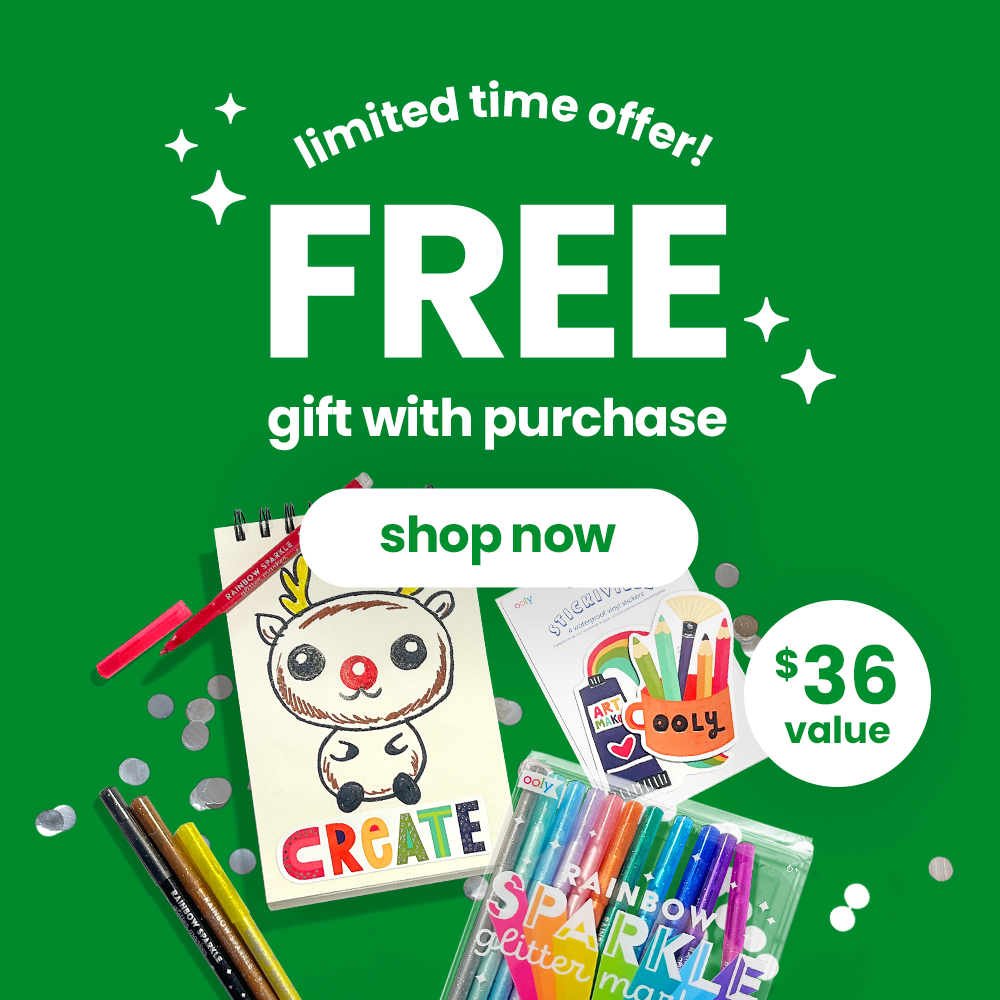 The essence of DIY is expressing your creativity and unique spirit. OOLY's art and DIY supplies are your best friends when creating original works of art that reflect your personality and style.
Unlock your creativity with art and DIY supplies
In the world of DIY, the possibilities for self expression are endless. All you need are the perfect creative tools to make your next project a success. Whether you're decorating a piece of furniture with floral detail or creating a DIY birthday party decoration bonanza, check out these OOLY supplies for inspiration.
Switch-Eroo Color Changing markers will keep you guessing at what color will appear on your creation next. Each marker has one side with a regular color tip and another side with a white color-changing tip. Make your masterpiece with the regular color tips, then color over in any way you like with the white tip and see what happens!
If you're looking to have your next project really stand out with rich hues, try Chalk-O-Rama dustless chalk markers on for size. And if you're tired of traditional white paper, a Paper Works sketchbook has white, black, graph and kraft paper to choose from, perfect for all of your creative needs.